The Only Authentic Provider of Valid Practice Exam questions
Search from Hundreds of practice Exam questions for all sorts of IT Certification exams.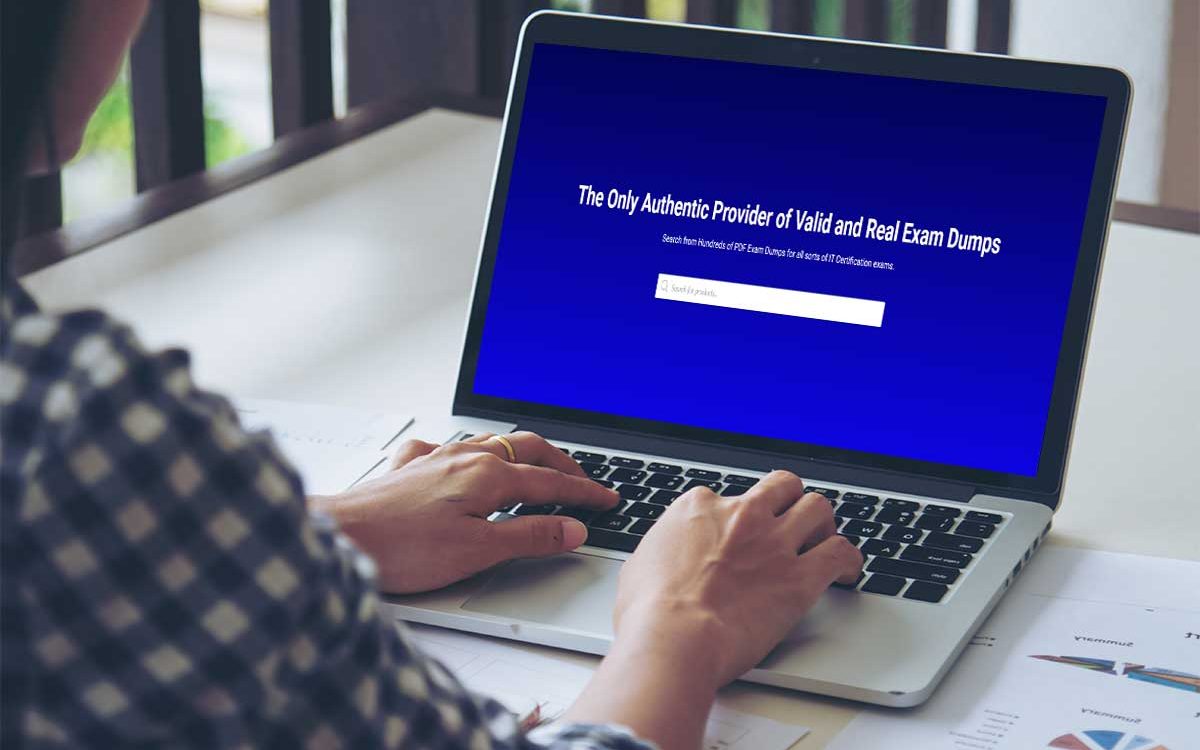 PassITexams is an online marketplace where you can buy authentic Practice exam questions for all sorts of IT certification exams including CISSP, CompTIA, Microsoft, and Amazon, etc.
We have made it easier than ever before for you to get certified with our wide range of exam questions that are designed specifically for each individual exam.
With a team of dedicated IT professionals who work tirelessly to provide updated study material, we offer a 100% money-back guarantee on our products so you can buy with confidence!
With us at your side, your chances of passing an IT certification increase manifolds, because we know these exams, and we know what type of questions are asked in IT certification exams. We have helped over 10,000 students ace certification exams, and you can be the next.
So, don't wait and join us today. Find your favorite certification questions from our collection and get your dream job in a matter of weeks.
CHOOSE FROM THE LATEST EXAM PRACTICE EXAM.
| Vendor | Exam Code | Exam Name |
| --- | --- | --- |
| Microsoft | MB-210 | Microsoft Dynamics 365 for Sales |
| Splunk | SPLK-1002 | Splunk Core Certified Power User |
| ISC | CISSP | Certified Information Systems Security Professional |
| Microsoft | AZ-104 | Microsoft Azure Administrator |
| Oracle | 1Z0-1054-20 | Oracle Financials Cloud: General Ledger 2020 Implementation Essentials |
| AWS | DVA-C01 | AWS Certified Developer Associate |
| AWS | 1Z0-1072-20 | Oracle Cloud Infrastructure 2020 Architect Associate Exam |
| Microsoft | AZ-204 | Developing Solutions for Microsoft Azure |
| Saleforce | ADM-201 | Administration Essentials for New Admins |
| Google | CLF-C01 | AWS Certified Cloud Practitioner |
| Microsoft | AZ-400 | Microsoft Certified DevOps Engineer Expert |
| Google | Professional-Cloud-Architect | Google Certified Professional - Cloud Architect |
| AWS | SAA-C02 | AWS Certified Solutions Architect - Associate |
| AWS | DVA-C01 | AWS Certified Developer Associate DVA-C01 Exam |
| Cisco | 200-301 | Cisco Certified Network Associate |
| Microsoft | AZ-104 | Microsoft Azure Administrator Exam |
| Microsoft | AI-900 | Microsoft Azure AI Fundamentals |
| Google | Associate-Cloud-Engineer | Google Cloud Engineer Associate |
| ITIL | ITIL-V4 Foundation | ITIL 4 Foundation Exam - ITILFND V4 Exam |
| CompTIA | 220-1001 | CompTIA A+ |
| Google | Professional-Data-Engineer | Cloud Certified Professional Data Engineer |
| CompTIA | N10-008 | CompTIA Newtwork+ |
| Microsoft | AZ-900 | Microsoft Azure Fundamentals |
| Microsoft | MB-200 | Microsoft Power Platform + Dynamics 365 Core |
| CompTIA | SY0-601 | CompTIA Security+ certification |
| Microsoft | AZ-305 | Microsoft Azure Architect Design |
Maria Abraham
verified purchase
I had always been super-excited about Microsoft AZ-104, but the idea of sitting for an exam really made me nervous. Fortunately, I found PassITexams that offered authentic practice exam , the resource much needed to pass this certification test with ease - it felt like they thought up everything because most of the questions that I encountered in my actual exam were from the braindumps they provided me with! The tips given by their team during my planning process were also super awesome and helped make this voyage even more successful than what I could have imagined. All in all, I am very pleased at how well things turned out thanks to these people. I would highly recommend buying practice test from PassITexam.
Josh Nelson
Verified Purchase
Many people have trouble with taking exams, but it is especially hard when you are not sure if the exam questions and answers on your study guide or practice tests represent what will be seen in a real test. I used Fortinet NSE4 6.4 Practice test from PassITexams which had 80% of their questions from past exams that were valid and relevant to this year's topic giving me confidence for my own preparations; however, many other students might find themselves frustrated as most of the exam questions out there (both free and paid) have copy-pasted and outdated content. Nonetheless, this was not in the case of PassITexams, and I found their questions accurate and authentic.
Emanuel Martin
Verified Purchase
I passed my 200-301 exam last week and I'm so glad that it was with the help of your practice exam questions. It helped me in a way where out 60%-70% of questions on the test were taken from your braindumps, which made taking this really difficult exam much less stressful for me because there wasn't anything new to worry about. Thank you PassITexams.com.
Portable Document Format (PDF).

Answers verified by IT experts.

Available at dirt-cheap price ($30 each)

One price fits all model. No hidden charges.

Regular updates for free. Pay once enjoy for 6 months.

98% Pass ratio. Yes, over 98% of the students who take our Practice Test ace the exams.

Hundreds of exam questions.

Instant download available. No waiting time, no hassle.

The latest Practice Test for all sorts of IT exam certifications.
FREQUENTLY ASKED QUESTIONS:
200-301 pdf dumps
Sy0-601 pdf dumps
AZ-400 pdf dumps
CRT-261 pdf dumps
SAA-C02 pdf dumps
DVA-C01 pdf dumps
CISSP pdf dumps
200-301 pdf dumps
Sy0-601 pdf dumps
AZ-400 pdf dumps
CRT-261 pdf dumps
SAA-C02 pdf dumps
DVA-C01 pdf dumps
CISSP pdf dumps
200-301 pdf dumps
Sy0-601 pdf dumps
AZ-400 pdf dumps
CRT-261 pdf dumps
SAA-C02 pdf dumps
DVA-C01 pdf dumps
CISSP pdf dumps